24. June 2021 | Seminars
Internationalization as an opportunity - gain a foothold as a supplier abroad
Regardless of whether you want to build up and expand relationships abroad or set up a new location, good preparation is essential in order not to be shipwrecked.
The seminar offers basic knowledge and experience from the automotive and technology perspective from the speaker Christoph Schul, who worked for 20 years in different countries and led OEM projects in development and sales.
Background
The increasing cost pressure on the part of OEMs is one of the main motives for suppliers to relocate or build production facilities abroad. In the future, companies with low-cost locations and thus able to withstand the competition will come into play in the automotive value chain.
On the other hand, many countries impede the movement of goods, services, capital, labor, technology and information through import tariffs and export restrictions.
The current corona crisis does the rest and slows down the globalization trend. Countries are decoupling and taking steps to protect domestic businesses, goods and workers.
All of this reduces the profitability of many local companies. In order to increase sales and have a global presence, many companies have no choice but to provide their goods and services locally.
It is precisely this internationalization of business activities that poses great practical challenges for many small and medium-sized companies.
Benefit for participants
You will get to know the advantages, opportunities and risks of internationalization as a whole, gain an insight into practice and assistance based on concrete clues, case studies and experience reports.
Seminar program
Introduction
Everyone is talking about "internationalization" but what is that?
What is internationalization and what forms are there?
What drives companies abroad?
It's nice in Germany, why should I go to the unknown –
Advantages, risks and exchange of experiences between the participants.
Preparation is important.
Good preparation is important for employees and the company.
Opportunities and completely new perspectives, culture and communication, participant experiences, practical analyzes and exercises.
The first hurdle has been cleared, now what?
The first steps have been taken and what next? Tips and assistance in the market and in daily life abroad. Retaining employees and expanding the business.
Market changes and ways out
React to change. What to do if nothing works anymore?
Summary and conclusion
Speaker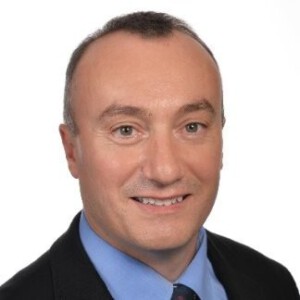 Christoph Schul
For 20 years in the automotive industry with management experience at OEMs and suppliers at home and abroad, engineer with international project experience in the technical field and in business development.
Date
24. June 2021, 9am – 4pm, Business Village Chemnitz
If a face-to-face seminar is not possible due to currently applicable regulations, the date will be postponed.
Seminar fee(Präsenzveranstaltung)
AMZ members pay € 290.00 p.p. (plus VAT). All other guests are also very welcome and pay 490.00 € p.p. (plus VAT).
Health advice
Your health and safety is taken care of. A hygiene concept comes into play during the event, which includes, among other things, a daily negative test for all participants.
If your company currently does not allow face-to-face events, but you are very interested in the seminar, please let us know your preference for a web seminar. Do not hesitate to contact us.

Registration
Image source
(C) AdobeStock – NicoelNono
Your contact