28. September 2021 | Seminars
PRACTICE workshop price negotiations
Building on our basic workshop on difficult price negotiations, you will receive new tactics for your negotiations in the online practical workshop! Because here you get background knowledge and tips from our negotiation expert Mr. Fein . You can bring your company-specific case studies with you and discuss various solutions in small groups.
This is the right workshop for you, if
You know the theory and would like to apply this knowledge in practice, but the implementation fails,
You would like to try out the negotiation techniques you have learned and would like very personal coaching advice from Mr. Fein,
You have specific questions about a specific negotiation situation.
One case study is discussed for each company, so you will also learn from the others. We guarantee confidentiality . The case studies and questions are sent in advance to the seminar leader for preparation. Here you can anonymize the companies involved. Or, if you need to, a confidentiality agreement can be agreed.
The number of participating companies is limited to 10 (max. 2 participants per company).
Book both seminars as a package at a special price!
Speaker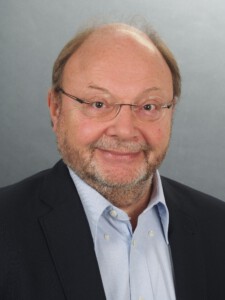 Hans-Andreas Fein
Business graduate, strategy consultant and trainer for automotive suppliers and mechanical engineers with project experience in Germany, Europe, North America and China for over 30 years.
Date
September 28, 2021, 1:00 p.m. – 5:00 p.m., web meeting via Microsoft Teams
Seminar fee
AMZ members take part for 190.00 € . All other guests are also very welcome and pay 290.00 € . Prices plus VAT and per person.
The package for your price negotiations
Theory plus practice: Take part in the two seminars " Basic seminar price negotiation "and" practical workshop price negotiation "at a special price. Enter the keyword "Package" under "Comments" in the registration form.
AMZ members pay € 620.00 (instead of € 680.00) for both seminars. All other guests are also very welcome and pay € 1,190.00 (instead of € 1,280.00) . Prices plus VAT and per person.
Registration
Image source
© freepik – pressfoto