AMZ Learning Portal: Free access for our members!
Take advantage of the new exclusive benefit of your AMZ membership and benefit from the convenient entry into the AMZ Learning Portal: The BASIS package is free of charge for AMZ members from 01.05.2023!*
The benefits of the AMZ Learning Portal at a glance:
– Immediate access to online courses (e.g. "Saving energy in the company", "Occupational safety", "Highly automated driving", etc.)
– Time- and location-independent learning on cell phone, PC and tablet
– Train large groups of employees quickly and individually
– Network effects through unique AMZ community
– Reduction of travel and downtime costs
– No IT effort
> You can find out about all the advantages and how to make the most of the learning portal in our online event AMZ-Infoexpress on 16.05.2023.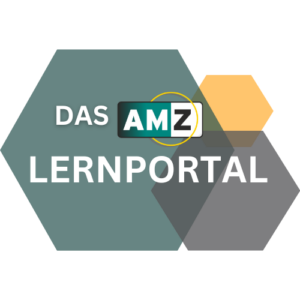 Sign up now for the AMZ Learning Portal, a fully comprehensive software for training, instruction & onboarding!
Information and the possibility to register can be found here:
More useful and exciting courses as well as automotive insights will be available soon. For example:
– Onboarding of new employees
– Integration of foreign employees
– IT security for employees
– Studies & results from AMZ project work
– Exclusive expert knowledge from research projects
– Etc.
The AMZ Learning Portal is a Learning Management System (LMS).
– Learning = Digital learning environment for multimedia learning content (on-demand or live sessions)
– Management = Creation, administration, evaluation, organization and communication
– System = Browser and app based application
*Framework conditions:
– Valid from 01.05.2023 for the duration of AMZ membership.
– Package "Basic" included for all AMZ members
– Free and unlimited access
– Maximum 5 participants per AMZ member
Source cover picture: istock, AntonioGuillem