Electromobility
The trend reversal towards electromobility has begun – even if it is currently still at a manageable volume. In a crisis year 2020 with significant declines in automobile demand and automobile production, new registrations of fully electric cars and partially electric plug-in hybrids are recording growth rates that are well above the pre-crisis year 2019 on the German and European markets. Although spurred on by buying incentives and tax advantages, this growth is not a temporary "flash in the pan", but the beginning of a sustainable trend reversal.
E-Mobility Dashboard 2020
The following graphics from our science partner CATI show the highlights of 2020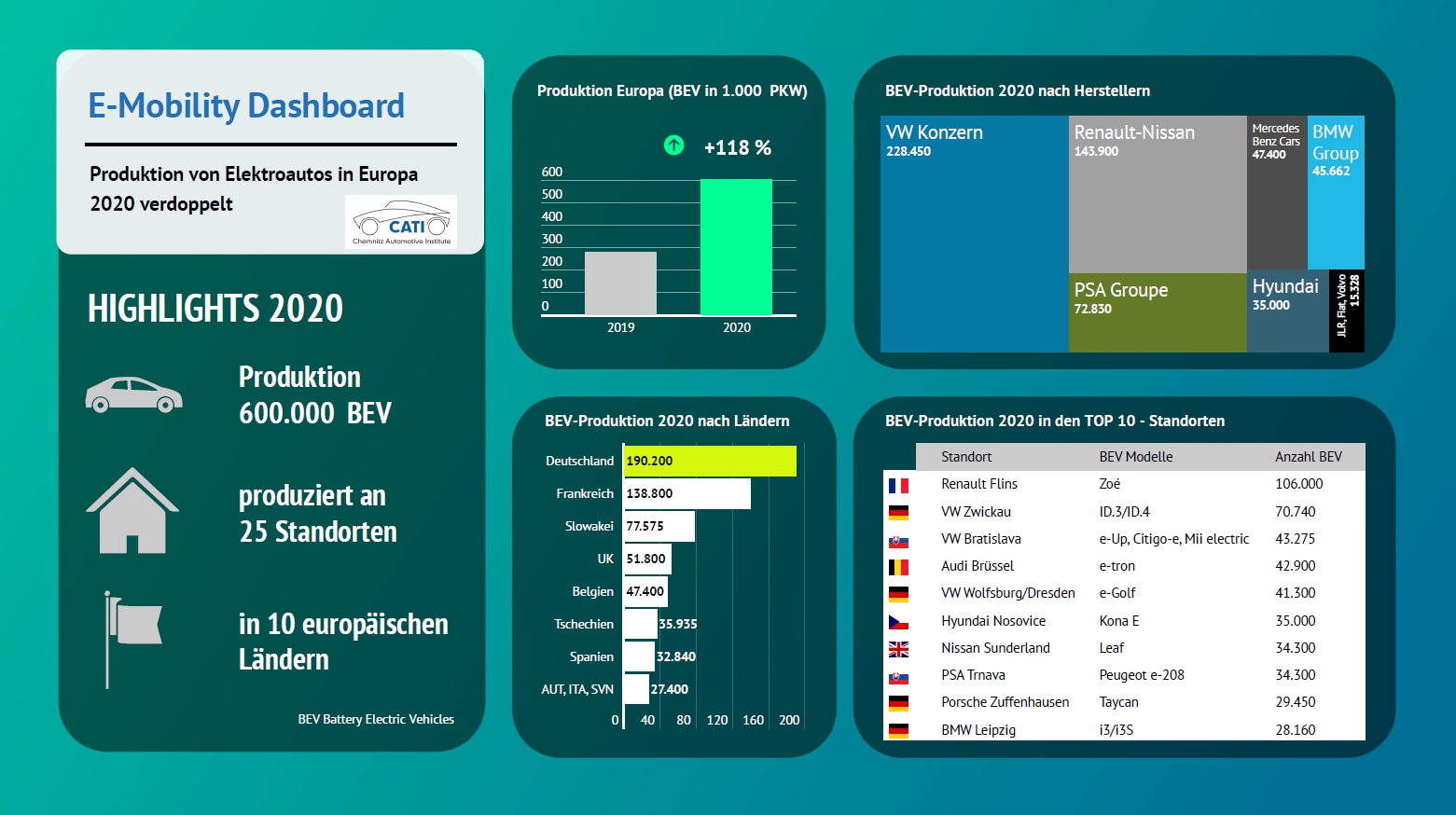 By 2025, the volume of fully electric cars produced in Europe will more than eightfold. In Germany, as the future TOP production location for electric cars, almost every fourth car produced will be a fully electric vehicle in 2025. In addition, the "transition technology" plug-in hybrid is experiencing a real boom and is becoming a growth driver.
Saxony is the top production location for electric cars in Germany.
AMZ Sachsen supports its members in the transformation process towards electromobility through:
Studies: Elaboration of analytical studies on the development of electromobility in Europe
E-mobility work forum: Exchange of experiences with the members to reflect and evaluate the trend of e-mobility
Project development: Incubation of innovative ideas for collaborative R&D projects in the field of e-mobility
Funding advice: Exploring possible financial resources for R&D projects in the field of e-mobility
Partner matching: Establishing partnerships / collaborations
Projekt management: specializing in cross-company R&D projects, the project management is taken over
Projects on the topic Electromobility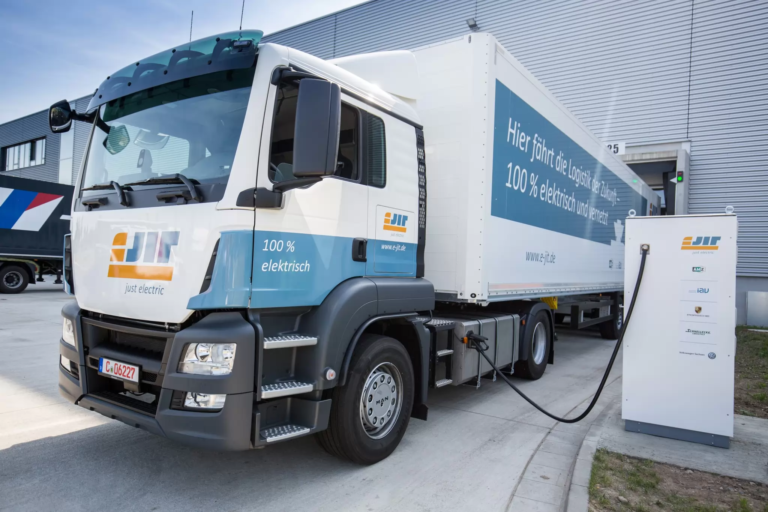 Electromobility
Trucks are predominantly used as a means of transport in the industrial supply chain. The increasing degree of networking and complexity enables ...
More content on the subject Electromobility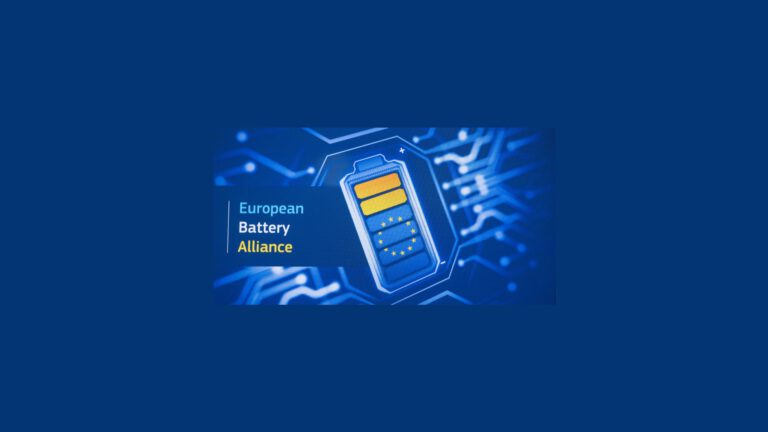 News