Events
Review: "Is it also possible online?" Difficult price negotiations with corporate buyers
The workshop on difficult online negotiations with major customers took place for the second time in 2021. If you are also interested in the seminar, please contact us!
Seminar description
The new rules during the pandemic have changed the world, and this also applies to the discussions and negotiations between sellers and project managers of the auto suppliers with ʺ theirʺ buyers at the OEMs and Tier1s. Due to the contact restrictions and the home office wave, many companies have switched to meetings on the phone or via video conference and have now established this procedure. But at the "electronic window" the tools of communication are much smaller than for face-to-face exchanges in a meeting room. It's like a ʺcold startʺ, without much small talk as usual on the way to the meeting room and when returning to the gate, the communication is usually shorter and drier and a flat screen forms the whole ambience. Presence and focus are 'capped' and time seems to be running out much faster. Gestures, facial expressions and the atmosphere of the exchange only play marginal roles. What remains is your own voice and the ʺshare screenʺ of some slides as the decisive instruments.
It is all the more important to use this and tailor it to the digital situation . The mental attitude is just as important as the timetable with time management and dramaturgy . Even more than in Vis-a-Vis, the slides must lead to a dialogue more clearly instead of just showing information. And tools for the "Worst Case" should also be in the tool case. These and other aspects of online negotiations are part of this seminar – of course in the form of e-training on the screen.
Agenda
Welcome, introduction, expectations of the participants
Negotiate online – what is different online than live?
System comparison, analysis of situation and environment
The smaller ʺToolboxʺ on the screen
Forward, 2D ambience, voice, ʺMagnetsʺ
The basics of the "Lopez system"
The building blocks for a successful negotiation
Pressure and manipulation as a strategy
Factual and relationship level, dictatorship of disturbances
Lunch break
Online Negotiations – Roadmap & amp; Toolbox
System comparison and analysis of situation and environment, preparation, discussion and follow-up
The Worst Casesʺ online
The first aid kit for spontaneous exits and other extreme situations
Practical exercises in individual and group work
Summary, conclusion and closing remarks
Speakers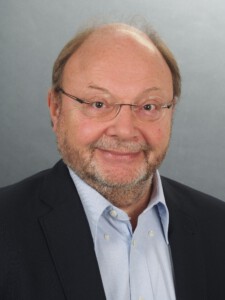 Hans-Andreas Fein
Business graduate, strategy consultant and trainer for automotive suppliers and mechanical engineers with project experience in Germany, Europe, North America and China for over 30 years.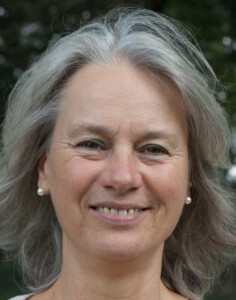 Elke Woertche
Graduated psychologist, Groß-Zimmern. For 30 years she has worked as a consultant, coach, trainer and appraiser for profit and non-profit companies, the judiciary and private individuals.
Target group
Sales employees, key account managers and managers who negotiate with customers – especially with corporate buyers and project managers