Reviews
Review: New Business Development - OEMs and First Tiers will arrive on June 9th and 10th, 2021
"High competence of the speaker"
"Many different approaches for selecting the right customers and contacts"
"Comprehensive introduction to getting started with new customer acquisition, very good knowledge base"
The voices of the participants of the 2-day seminar suggest a successful seminar. The participants learned how they make it as a supplier in pre-development projects at OEMs and first-tier suppliers in order to then get the chance of a series order through this step. The speaker Hans-Andreas Fein provided you with tools for business development and worked out target markets, product and competence profiles, trends and drivers, target customers and decision-makers and finally a Acquisition strategy .
Exercises, group work and discussions between the participants complemented the transfer of knowledge and rounded off the seminar.
Seminar program
Market screening – identifying target markets
Potential in traditional markets and in new market fields
Your own product and competence profile as a filter
The expanded strengths profile as a grid for evaluating the target markets
Trends and drivers of change
Trends and upheavals in practice, and ʺCustomer Painʺ as a drive
The right customer and the right contact person
Selection of target customers and location of decision-makers in the buying center
Corporations as target customers – How does a key account tick?
Read and filter profiles, key data and organizations of corporations
Understand the supplier selection and procurement mechanism
Pro-active key account strategies for new business
Acquisition strategy for future businesses – approach in the early phase
Establishment, development and consolidation of a strategic partnership
Account Plan: growth strategies for corporate customers
Summary in customer plan, implementation based on practical examples
Questions about the structure and organization of Key Account Management
Summary and conclusion
Speaker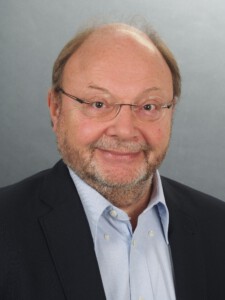 Hans-Andreas Fein
Business graduate, strategy consultant and trainer for automotive suppliers and mechanical engineers with project experience in Germany, Europe, North America and China for over 30 years.
Image source
© Pixabay – pressfoto