2. September 2021 | Seminars
Basic seminar and workshop: strategy and tactics in price negotiations
Do you struggle with price negotiations in your day-to-day work and don't know how to face your counterpart? Take a look behind the scenes of common price negotiations and learn more about the hidden mechanism that shapes supplier selection and procurement. In the workshop you will develop strategies with which you will no longer lose out in difficult price negotiations with major customers in the future.
The key in these cases is to understand the strategic relationships and mechanisms behind the "negotiating backdrop". With knowledge of this background, the requirements of purchasing as well as the weaknesses of the system and strengths of your own position in the supplier constellation, you can develop an effective negotiation strategy and successfully meet this challenge. The tools consist of a mix of strategic, operational and psychological elements. This comprehensive perspective is revealed in the seminar and practiced with practical case studies in working groups.
Over 100 companies from the network have already taken part in this seminar and were able to implement the valuable tips in negotiations – with financial success.
Would you like to receive solutions for a very specific case study ? In addition to the basic seminar, take part in our online practical workshop on price negotiations on September 28th. Book both seminars at a special price!
Seminar program
Day 1: Strategies for price negotiations with Corporate buyers – who's in charge?
Negotiating strategies with corporate buyers – who is in control? The price pressure before
the curtain and the hidden mechanism of procurement behind the curtain.
Day 2: Psychology at price Negotiations under pressure
Recognize manipulation early and don't let yourself be put off by pressure and threats.

Speaker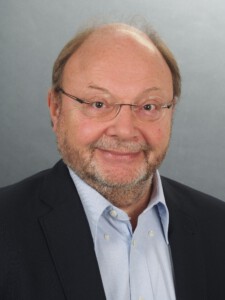 Hans-Andreas Fein
Business graduate, strategy consultant and trainer for automotive suppliers and mechanical engineers with project experience in Germany, Europe, North America and China for over 30 years.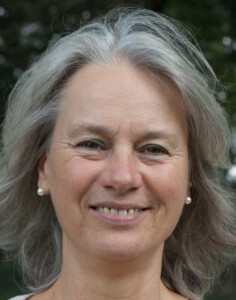 Elke Woertche
Graduated psychologist, Groß-Zimmer, with over 20 years of experience as a psychologist with
own practice and as a legal psychological expert
Date
September 2nd and 3rd, 2021 9:00 a.m. – 5:00 p.m., Best Western Hotel Lichtenwalde
Overnight stays can be booked independently in the event hotel.
Seminar fee
AMZ members take part for 490.00 € . All other guests are also very welcome and pay 990.00 €. Prices plus VAT and per person.
The package for your price negotiations
Theory plus practice: Take part in the two seminars "Basic Seminar Price Negotiations" and " Practical workshop price negotiation "at a special price. Enter the keyword "Package" under "Comments" in the registration form.
AMZ members pay € 620.00 (instead of € 680.00) for both seminars. All other guests are also very welcome and pay € 1,190.00 (instead of € 1,280.00) . Prices plus VAT and per person.
Registration
Bildquelle
© freepik – pressfoto